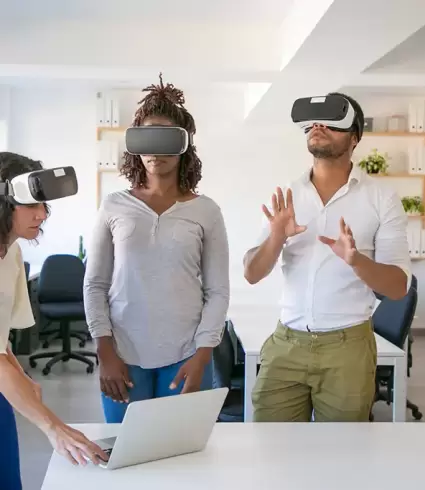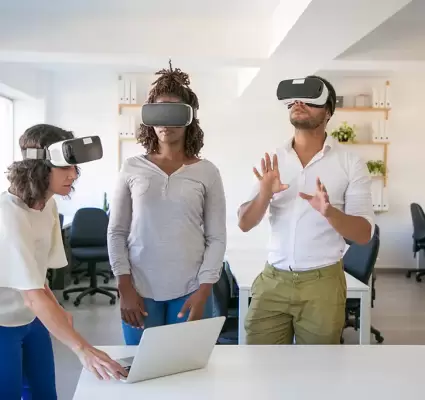 Modern ideas
Metaverse Development Agency
Every time a novel technology is made for the consumers of the globe, the planet undergoes multiple transformations, and this time it is Metaverse. Metaverse is a virtual 3D environment where you can engage in various activities while exploring the virtual world. The Metaverse is made up of many ideas that have been designed and developed specifically for their specific functions. The Metaverse contains all virtual things that exist in the real world, from lands to buildings, museums, offices, games, and more. In the future, as the Metaverse develops, everyone will have their own avatar in the virtual world to accomplish various tasks.
Metaverse Development is a world-class Metaverse Development Company that provides a wide range of Metaverse development services to clients all over the globe. We cater to Metaverse platforms that translate your ideas into a tech reality, based on our extensive experience in the fields of Blockchain, Virtual Reality, and Augmented Reality. Users will get an immersive experience thanks to the integration of many features and functionalities. We will assist you in capitalizing on the tremendous growth potential in the metaverse domain, regardless of your industry.
Our Services
We help you Build metaverse
What we do
Top graphics and premium digital experiences
Adipiscing elit, sed do eiusmod tempor incididunt ut labore et dolore magna aliqua. Ut enim ad minim veniam, quis nostrud.
Wiusmod tempor incididunt ut labore et dolore magna aliqua. Ut enim ad minim.
endless reality
Discover the opportunities of Metaverse